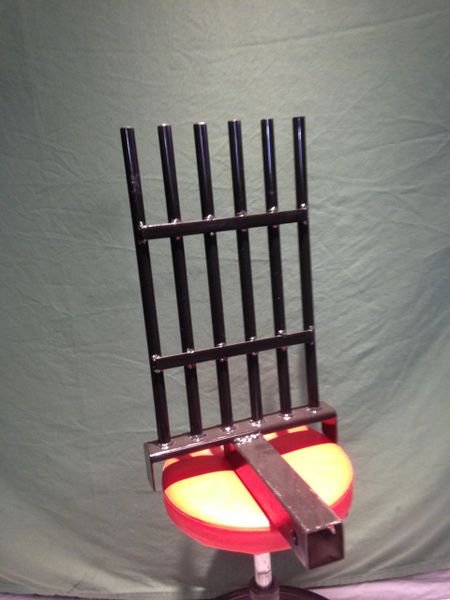 Rocket Launcher-6
This is a naked Rocket Launcher. (no Rod Holders) If you already have a couple of our great Fishing Rod
Holders and want to upgrade to the total Rocket Launcher System, one of these will
add storage and transportation functionality to the Fishing Rod Holders you
already love.
The Rocket Launcher-6 will hold up to 6 of your Fishing Rod Holders. (Fishing Rod Holders sold separately or as part of a Rocket Launcher System)
Need larger capacity? We love building costume stuff. Just click on the "contact us" link on this page.
Everything we make is hand crafted by skilled Yankee Craftsmen, with recycled, re-purposed or recyclable material.